Key Details
Key Details
The Brief
Steve Aoki, Angger Dimas, Dimitri Vegas & Like Mike want you to make the music video for their new single Phat Brahms!
Be inspired by the song and let your creative vision loose!
There's some great green screen footage of all the artists you can download via the Assets tab to use in your videos. It's up to you to decide how much or as little of this as you want to use, or don't use it at all if you have a different creative vision!
Deadline for entries is 6 December 2012, 23:59 GMT time.
Awards & Judging
The winner will receive $5,000 and have their video used as the official music video for Phat Brahms.
Outstanding videos will also be nominated for the 2012 Genero Awards and in the running for $25,000 in prizes.
The winner and finalists will be chosen by the artists and Genero.
Steve Aoki
STEVE AOKI broke bands such as Bloc Party, The Bloody Beetroots, Klaxons and The Gossip through deftly marketed single and full-length releases on his Dim Mak label, which he began in 1996 and now has over 250 releases. Those releases often dovetailed into performances at his weekly Dim Mak nights including Dim Mak studios (still going strong every Tuesday night in the heart of Hollywood). As a label owner and shrewd curator of talent from around the world, those club nights have hosted the debut U.S. performances of hundreds of acts over the last decade from Lady Gaga to Ed Banger Records & Justice, Ke$ha, Skrillex, Kid Cudi, Kaiser Chiefs, No Age to Boys Noize.
AOKI's become a force of nature who has helped turn underground house, electro and harder-edged EDM with rap and rock leanings into the phenomena it is today: regularly pulling in 150,000+ fans at events such as Las Vegas' Electric Daisy Carnival and the debut of the IDentity national electronic touring festival.
AOKI's punk roots go back to the art of the house party, when he was just a student at UCSB and was already booking bands such as The Rapture, !!!, Jimmy Eat World, Hot Water Music and At the Drive-In at his Pickle Patch bash and forging relationships with big names that would end up serving him well in the future (he met Weezer's Rivers Cuomo at a secret show in college).
AOKI is in the next level of his incredible music career with WONDERLAND as his first proper full-length release. With WONDERLAND REMIXED and his DEADMEAT: LIVE AT ROSELAND BALLROOM DVD, Steve brings a lifetime's worth of passion for bands, DJs and artists of all stripes he has met and/or worked with over the past two decades to the forefront.
Angger Dimas
If Nasi Goreng, the mash up of rice, egg and vegetables is Indonesia's nation food dish then DJ and producer Angger Dimas represents Indonesia's national music dish with his mash up of chopped beats and pumping synths that are topped off with some Dutch inspired spicy sounds!
Originating from Jakarta, 23 year old Angger has been playing guitar since the young age of 7. He began his journey into the dance music scene only 3 short years ago. He caught his first major break signing with Australia's mighty Vicious Recordings in early 2009.
Since then Angger has continued pumping out remixes for the likes of Richard Vission & Static Revenger "I Like That" (Cool Cuts Club Chart UK, #1 ARIA Dance Chart Australia), Avicii, Afrojack, R3hab, Ian Carey, Oliver Twizt, Kaskade, Mind Electric, Tommie Sunshine, Amy Meredith, Tommy Trash, Sandro Silva and Havana Brown.
Since September 2011, after the success at Nocturnal Festival last year Angger has now toured the USA & Canada a second time. Angger's collaboration with Steve on his debut Album 'Wonderland' meant Angger joined Steve Aoki's epic North America 'Dead Meat Tour'.
In 2011 he teamed up with the Belgian duo Dimitri Vegas, Like Mike and Yves V, enjoying huge success on their collaborative release "Madagascar", penned for the Tommorowland festival, and once again they and Steve Aoki have teamed up for the 2012 Tommorowland Anthem 'Phat Bram' coinciding with Angger's announcement on the Tommorowland 2012 Line-up.
Angger has been working feverishly over the past year on his debut album set for release on Vicious Recordings in 2012, releasing several epic tracks including, 'Hey Freak', 'Release Me' (Ft.Polina) and 'RIA'. Later this year Angger will be attending the epic EDC festival in Las Vegas.
Dimitri Vegas & Like Mike
For Belgian brothers Dimitri Vegas & Like Mike, the road to global superstardom has been nothing short of a Kansas-to-Oz whirlwind adventure. In less than six years, it's a story that reads like a bedtime fairy tale for thousands of young bedroom DJ/producers the world over. Sought after producers, remixers to the cream of the A-list elite, number 38 in the influential DJ Mag Top 100 and number 1 hit makers in their own right, the accolades the pair have clocked so far are equal to those some DJ stalwarts amass during a lifetime!
On The Road
Increasingly reading like the departure board of JFK Airport, Dimitri and Mike's international tour diary is booming, as fans around the world demand to witness for themselves the exhilarating performances that have made the duo one of the hottest dance tickets for 2012 and beyond. North America has fallen completely under the spell of the brothers, with an incredible six tours in 2012 alone including the prestigious Deadmeat Tour alongside Dimmak head honcho Steve Aoki. An entire month of touring in September and October established the brothers as one of the most popular acts to hit the continent – and it's not just there that Dimitri and Mike are making their mark. Their high energy unique take on the dance floor experience has seen South America, Latin America, the Middle East, South Africa, Asia and Europe fall at their feet and then rise up to demand more – which is exactly what they'll be getting as the pair continue to raise the bar and push harder to bring fans everywhere a piece of the Dimitri Vegas & Like Mike magic. Whether it's in legendary venues like Pacha Ibiza and NYC and Mansion in Miami to London's Ministry of Sound and Brazil's epic Green Valley, or on the stages of the world's biggest festivals where they have proved themselves time and again absolute kings of the arena – Mysteryland, Nocturnal Wonderland, Creamfields, Electric Daisy Carnival, Beatpatrol, Ultra Music Festival, XXXperience, Touch The Air, Sunrise, Touch The Air, Nocturnal Wonderland and of course, Tomorrowland – Dimitri Vegas & Like Mike are tearing up the performance rulebook with a passion.
Kings Of Tomorrowland And Beyond
Of all the venues and stages Dimitri and Mike grace their electric act with, it's probably the world's biggest EDM event Tomorrowland that they're most closely associated with. Organisers of the mega-festival, itself renowned the world over for surpassing that all-too-often mentioned 'next level' in spades, were so blown away with the natural power of the brothers' debut performance for them that they bought them on board to produce the official 2010 Tomorrowland Anthem 'Tomorrow Give In' with Dada Life and Tara McDonald. The collaboration was pure dynamite, so much so that when 2011's event came onto the horizon, the duo were once again the natural choice, this time teaming up with Grammy Award-winner Afrojack and Australian pop royalty NERVO to produce 'The Way We See The World'. Shooting straight to the top of the Beatport Charts and remaining there for weeks, it cemented the pair's undeniable hit-making prowess. 2012 and it was a no-brainer. 'Tomorrow Changed Today' became the first ever non-Avicii release on the LE7ELS label and struck chart gold. But the Tomorrowland singles aren't the brothers' only anthems. Highly accomplished producers with a string of top-flight results to their name, they scored No.1 in Belgium with Liquid Skies while their version of Pump Up The Jam with Techotronic on Refune was one of the most heavily supported tracks of the year. Size Records released 'Generation X'; Dimmak released the 'Stomp EP'; 'Loops & Things' was snapped up by Doorn Records; while their own Smash The House imprint soared to prominence as tracks like 'Madagascar', 'Rej', 'Alarma', 'Momentum' and more took Beatport by storm. Most recently tracks like 'Phat Brahms' with Steve Aoki and Annger Dimas and 'Madness' with Lil Jon and Coone have seen a growing relationship between the brothers and the mighty Dim Mak label. With upcoming singles that include collaborations with Laidback Luke, Sander van Doorn and Moguai, plus more work to come from STH rising stars Yves V and Wolfpack in the pipeline, the DVLM musical juggernaut is only going to get heavier, wider and faster.
The Remix Masters
If you're A-list and you want a remix, there's one name – or make that two – on everybody's lips. Fast becoming one of the go-to acts for major artists, the demand for Dimitri and Mike's editing skills has gone through the roof. From their debut remix 'Work That Body' back in 2009 which caught the attention of label boss Axwell, who immediately commissioned them for Abel Ramos's 'Rotterdam City of Love' and the pre-Swedish House Mafia's monster hit 'Leave The World Behind' by Steve Angello, Sebastian Ingrosso, Laidback Luke and Axwell himself; to arguably the biggest artist in the world right now, Lady Gaga, who requested the boys' take on her single 'Marry The Night', a remix that within hours of completion was scooped up for Radio 1's peak-time Friday night show Ready For The Weekend. In between the pair have reworked everyone from Billboard royalty Jennifer Lopez and Pitbull ('Papi'), MTV favourites LMFAO ('Champagne Showers'), the infamous Swedish House Mafia ('Leave The World Behind'), Tiesto, Snoop Dogg, Bob Sinclar, Mary J Blige, Sean Paul and going full circle to team up in the studio with Axwell for their massive remix of 'One Look'.
Just The Beginning…
So yes, it seems to be a veritable fairytale story emerging from this talented and grittily determined duo from Belgium. But ladies and gentlemen, let's not forget that their story is still very much in its infancy and that this really is just the very beginning of what will be a very eventful and successful journey. Get involved and jump on board!
Videos
No videos found. Try another filter above.
Filmmakers, Cast & Crew
The following creatives participated in this project.
We have not published videos for this project. Stay tuned!
Terms and Conditions
INTRODUCTION
Who We Are
We are Genero Media Pty Ltd, a company incorporated and registered in Australia with company number ACN 130705967 whose registered office is at 30 Inkerman Street, St Kilda, Victoria, 3182, Australia, (we, our, us, Genero).
These Terms
These Terms govern your relationship with us when you access the Platform and use any of the Platform Functions.
Different sections of these Terms will apply to you depending on how you use the Platform and the Platform Functions - these are set out in the list below.
Please refer carefully to the relevant sections of these Terms before you start to use the Platform and the Platform Functions. By using the Platform and/or the Platform Functions, you (including, where applicable, the organisation you represent) will be deemed to have understood and accepted these Terms, which form a binding agreement between you and us.
This Introduction: This introduction applies to all users of the Platform and/or the Platform Functions.
Section 1 - Terms of Platform Use: This section applies to all users of the Platform and/or the Platform Functions (including, without limitation, Clients and Filmmakers).
Section 2 - Terms and Conditions for Clients: This section applies to any user that wishes to use the Platform to submit Briefs, engage Filmmakers and/or acquire Videos (Clients).
Section 3 - Terms and Conditions for Filmmakers: This section applies to any user of the Platform that wishes to use the Platform to apply for and/or fulfil Client briefs or commissions and/or sell their Videos (Filmmakers).
Section 4 - Definitions: Capitalised terms used but not defined elsewhere in these Terms have the meanings given to them in this section. This section also summarises where definitions can be found in these Terms. This section applies to all users of the Platform.
Other Applicable Terms
Our Privacy & Cookies Policy, which sets out: (a) the terms on which we process any personal data we collect from you, or that you provide to us; and (b) information about the use of cookies on the Platform, will also apply to your use of the Platform and the Platform Functions. By using the Platform and the Platform Functions, you consent to such processing and you warrant that all data provided by you is accurate.
You also agree to abide by and use the Platform and the Platform Functions in accordance with any notifications, instructions, additional terms and policies featured on the Platform or provided by us to you from time to time.
Changes to These Terms and Interpretation
We may revise these Terms at any time by amending this page without notice. Please check this page from time to time to take notice of any changes we make, as they are binding on you.
If there is any inconsistency between the these Terms and the Brief, these Terms will supersede the terms of the Brief to the extent of the inconsistency unless the inconsistency arises in relation to terms and conditions included under the heading Additional Terms in the Brief, in which case, those Additional Terms will supersede these Terms.
SECTION 1: TERMS OF PLATFORM USE
1.1Registration
You are not obliged to register on the Platform, but access to most of the Platform Functions are available only to registered users.

In order to register on the Platform you must be at least 18 years of age. By registering on the Platform, you represent and warrant that this is the case. Without prejudice to the foregoing, if reasonably requested by us or (if you are a Filmmaker) a relevant Client, you agree to promptly provide us/the relevant Client with a certified copy of government issued ID verifying your age.

You agree that you will provide truthful and accurate information when registering on the Platform. The decision to accept a registration is in our discretion and we may revoke a registration at any time.

You may not register on the Platform if you are already registered or if you were previously a registered user and we cancelled your account as a result of you being in breach of these Terms.

You are responsible for maintaining the confidentiality of your password and account information, and you are solely responsible for all activities that occur under your password or account and for any access to or use of the Platform by you or any person or entity using your password, whether or not such access or use has been authorised by you.

You must immediately notify us of any unauthorised use of your password or account or any other breach of security. We will not be liable for any loss or damage whatsoever resulting from the disclosure of your username and/or password contrary to these Terms.

You are responsible for ensuring that the information we hold about you is up to date. Please amend your details via the Platform as appropriate from time to time or email help@genero.com if you require assistance.

Please refer to our Privacy & Cookies Policy for further explanation as to how we use the personal information we collect from you.
1.2Intellectual Property
You acknowledge that the Platform and all material published on the Platform including but not limited to text, graphics, photos, logos, button icons, images, trade marks, audio and audio visual clips, databases, data compilations, data and software (but excluding any content uploaded by users of the Platform) (together the Genero Content) are (as between you and us) owned and controlled by or licensed exclusively to us. You may not copy, adapt, display, communicate to the public or otherwise use any Genero Content except as enabled and permitted by the Platform Functions from time to time.
1.3Your Use of the Platform
You are responsible for making all technical arrangements necessary to access the Platform. You are also responsible for ensuring that all persons who access the Platform through your internet connection are aware of these Terms and that they comply with them.

You may use the Platform and the Platform Functions only for lawful purposes. In particular, but without limitation, you may not use the Platform or the Platform Functions:

in any way that is unlawful or fraudulent, or has any unlawful or fraudulent purpose or effect;

to send, or procure the sending of, any unsolicited or unauthorised electronic communication, advertising or promotional material or any other form of similar solicitation (spam); or

to knowingly transmit any data or send or upload any material that contains viruses, Trojan horses, worms, time-bombs, keystroke loggers, spyware, adware or any other harmful programs or similar computer code designed to adversely affect the operation of the Platform or any computer software or hardware.

You also agree:

not to reproduce, duplicate, copy or re-sell any part of the Platform (or any content within it) in contravention of these Terms; and

not to access without authority, interfere with, damage or disrupt: (A) any part of the Platform; (B) any equipment or network on which the Platform is stored; (C) any software used in the provision of the Platform; or (D) any equipment or network or software owned or used by any third party.
1.4Uploaded Content and Contact with Other Users
The Platform may include information and materials uploaded by other users, including (without limitation) to comment boards and discussion forums. This information and these materials have not been verified or approved by us. The views expressed by other users on the Platform do not represent our views or values. You acknowledge that you may be exposed to content that you may find offensive, indecent or objectionable and that, in this respect, you use the Platform at your own risk.

Whenever you make use of Platform Functions that allow you to upload content or make contact with other users of the Platform (each a Communication) you grant us a non-exclusive, royalty-free, worldwide, perpetual licence to host, copy, store and make available such Communication and agree to comply with the Content Standards.

You must comply with the spirit and the letter of the Content Standards. The Content Standards apply to each part of any Communication as well as to its whole.

Content Standards

Communications must:

be accurate (where they state facts);

be genuinely held (where they state opinions); and

comply with applicable law.

Communications must not:

contain any material which is defamatory of any person;

contain any material which is obscene, offensive, hateful or inflammatory;

promote or contain sexually explicit material;

promote or contain violence;

include gang signs or symbols;

promote or contain discrimination based on race, sex, religion, nationality, disability, sexual orientation or age;

infringe any copyright, database right or trade mark of any other person;

be likely to deceive any person;

be made in breach of any legal duty owed to a third party, such as a contractual duty or a duty of confidence;

promote any illegal activity;

be threatening, abuse or invade another's privacy, or cause annoyance, inconvenience or needless anxiety;

be likely to harass, vilify, upset, embarrass, alarm or annoy any other person;

be used to impersonate any person, or to misrepresent your identity or affiliation with any person;

give the impression that they emanate from us, if this is not the case; or

advocate, promote or assist any unlawful act such as (by way of example only) copyright infringement or computer misuse.

You warrant that any such Communication does comply with the Content Standards, and you will be liable to us and indemnify us for any breach of that warranty. This means you will be responsible for any loss or damage we suffer as a result of your breach of such warranty. We will not be responsible, or liable to any third party, in respect of the content of any Communication.

You acknowledge that your Communications (including but not limited to any Videos) may be subject to criticism and/or review by the public and as such may receive positive or negative comments and reactions, and we are not responsible for any such review or comment or any consequences relating to the same.

You acknowledge that:

You are responsible for your interactions with other users;

We make no representations or warranties as to the conduct of other users; and

We shall not be in any way liable for the conduct of any other users.

You agree to take reasonable precautions in all interactions with other users. You should not provide your financial, or other sensitive, information to other users.

Notwithstanding any other provision of these Terms the parties acknowledge and agree that:

any information published on the Platform (including, without limitation, Briefs) (the "Platform Information") will be publicly available;

the publication of Platform Information by Genero will not amount to a breach of any of Genero's obligations under these Terms; and

if you disclose your confidential information to another party on or via the Platform and you wish to impose obligations of confidence on the other party in relation to such information, you should enter into a separate confidentiality agreement with the other party.

If you wish to register a complaint concerning a user of the Platform, please contact us at help@genero.com (or, in respect of copyright infringement, pursuant to the section below).
1.5Copyright Infringement - Take Down Procedures
If you believe that any materials on the Platform infringe your copyright, you may request that such materials be removed. This request must bear a signature (or electronic equivalent) of the copyright holder or an authorised representative, and must: (a) identify the allegedly infringing materials; (b) indicate where on the Platform the infringing materials are located; (c) provide your name and contact information; (d) state that you have a good faith belief that the materials are infringing; (e) state that the information in your claim is accurate; and (f) indicate that you are the lawful copyright owner or are authorised to act on the owner's behalf. If you believe that someone has wrongly filed a notice of copyright infringement against you, you may send us a counter-notice in accordance with equivalent requirements. Our contact for copyright issues relating to the Platform (including, but not limited to, the notices and counter-notices) is dmca@genero.com. Please note that in many jurisdictions it is an offence to issue a false or misleading request or notice to take down allegedly infringing materials. Penalties and/or civil remedies may apply.
1.6Availability of the Platform
To the maximum extent permitted by law, the Platform is provided on an "as is" basis without any warranties of any kind. We make no representations, warranties or guarantees of any kind regarding the availability or operation of the Platform or that the Platform will be secure, uninterrupted or free of defects.

Your access to the Platform may be suspended or restricted occasionally to allow for maintenance, repairs, upgrades, or the introduction of new facilities or services. We will always try to limit the frequency and duration of any planned disruption but we will not be liable to you if for any reason the Platform is unavailable at any time or for any period.
1.7No Reliance on Information
All content on the Platform is provided for general information only. It is not intended to amount to advice on which you should rely. You must obtain professional or specialist advice before taking, or refraining from, any action on the basis of the content on the Platform. Although we make reasonable efforts to update the information on the Platform, we make no representations, warranties or guarantees, whether express or implied, that the content on the Platform is accurate, complete or up-to-date.
1.8Links to Other Platforms or the Platform
The Platform may offer links to other websites from which third party services can be obtained and which we reasonably believe to be reputable sources of such services. However, you acknowledge that these other websites are independent from us and we make no representations or warranties as to the legitimacy, accuracy or quality of such third party services, and we do not accept any responsibility for their content, safety, practices or privacy policies.

You may link to our home page, provided you do so in a way that is fair and legal and does not damage our reputation or take advantage of it. You must not establish a link in such a way as to suggest any form of association, approval or endorsement on our part where none exists. You must not establish a link to the Platform in any website or application that is not owned by you (save where expressly authorised under these Terms). The Platform must not be framed on any other website or application, nor may you create a link to any part of the Platform other than the home page (save where expressly authorised under these Terms).

The website in which you are linking must comply in all respects with the Content Standards.

We reserve the right to withdraw linking permission without notice.
1.9Computer Viruses
We will use reasonable endeavours to ensure that no part of the Platform will contain or spread any viruses or other malicious code. However, we recommend that you ensure that computers and other devices used to access the Platform run up-to-date anti-virus software as a precaution, and you are advised to virus-check any materials downloaded from the Platform and regularly check for the presence of viruses and other malicious code.

We will not be liable for any loss or damage caused by a virus or other technologically harmful material that may infect your computer equipment, computer programs, data or other proprietary material due to your use of the Platform or to your downloading of any content from it, or from any website linked to it.
1.10Limitation of Liability
PLEASE READ THIS SECTION CAREFULLY.
Nothing in these Terms excludes or limits our liability for: (i) death or personal injury arising from our negligence; (ii) our fraud or fraudulent misrepresentation; or (iii) any other liability that cannot be excluded or limited under applicable law.

It is a condition of accessing the Platform that you accept and agree we shall not be liable for any harmful effect that accessing the Platform and any of the Platform Functions (including without limitation using or providing any Platform Functions) may have on you, and you agree that you access and use the Platform and (if applicable) the Platform Functions entirely at your own risk.

Without limitation to the generality of the foregoing, whether in contract, tort (including, without limitation, negligence), breach of statutory duty, or otherwise:

we will not be liable to you for any loss or damage arising under or in connection with:

use of, or inability to use, the Platform or the Platform Functions;

use of or reliance on any content displayed on the Platform; or

the acts or omissions of any other user of the Platform;

we will have no liability to you for any indirect or consequential losses of any kind or for any loss of revenue, profit, business opportunity, contracts, data or goodwill (whether direct or indirect) arising out of or in connection with these Terms, the Platform and/or the Platform Functions; and

our total liability to you in respect of any and all loss and/or damage arising out of or in connection with these Terms, the Platform and/or the Platform Functions, shall in no circumstances exceed the greater of: (1) the Client Fee received by us which is directly related to your use of the Platform Functions giving rise to your claim; and (2) USD $500.

Except as expressly set out in these Terms and to the maximum extent permitted by law, we make no representations, warranties or guarantees of any kind in respect of the Platform or the Platform Functions or any content available through the Platform and all conditions, warranties and representations express or implied are hereby excluded to the full extent permitted by law.

If you are a Consumer under the Australian Consumer Law, nothing in these Terms is intended to remove your rights under the Australian Consumer Law, including to statutory guarantees that may apply to your use of the Platform. If we are entitled to limit the remedies available to you for breach of such guarantees, we expressly limit our liability as set out in this section to the maximum extent permitted by law. If you are a Consumer (as defined under the Australian Consumer Law) and any of the services supplied by us are not services of a kind ordinarily acquired for personal, domestic or household use or consumption, our liability for a failure to comply with a guarantee under the Australian Consumer Law in relation to those services is limited to, at our option: (i) the supply of the services again; or (ii) the payment of the cost of having the services supplied again. In other jurisdictions, warranties, guarantees and conditions may apply that we cannot legally exclude. If that is true in your jurisdiction, then to the extent permitted by law, we limit our liability for any claims under those warranties, guarantees or conditions to either supplying you the services again or paying the cost of having the services supplied again.
1.11Termination or suspension
We may, in our sole discretion, terminate or temporarily suspend your password, account (or any part thereof) or use of the Platform and/or Platform Functions without notice if you are in breach of these Terms or if we believe in our reasonable discretion that your use of the Platform and/or the Platform Functions is unsuitable in any way.
1.12Force Majeure
Failure by the Client, the Filmmaker or us to perform any of their respective obligations under these Terms (or a delay in such performance) due to a Force Majeure Event, will not constitute a breach of these Terms. The party affected by the Force Majeure Event will:

promptly give the other parties notice of the Force Majeure Event and an estimate of the nonperformance and delay;

take all reasonable steps to overcome the effects of the Force Majeure Event; and

resume performance as soon as practicable after the Force Majeure Event no longer affects any party,

provided that if a Force Majeure Event continues for a period of 30 days or more, the Client may terminate a Brief or these Terms with immediate effect by providing notice to us and the Filmmaker.

1.13Assignment etc.

We may at any time assign, mortgage, charge, subcontract, sub-license or otherwise transfer any or all of our rights and obligations under these Terms.

You may not assign, mortgage, charge, subcontract, sub-license or otherwise transfer any of your rights or obligations under these Terms without our prior written consent.

1.14Miscellaneous

If any provision or part of a provision of these Terms is held to be illegal, invalid, unenforceable or against public policy pursuant to a final adjudication by a court of competent jurisdiction, such provision will be deemed severed from these Terms and the remainder of these Terms will remain in full force and effect.

These Terms, and the documents referred to in them, constitute the entire agreement between you and us in relation to the subject matter of these Terms and supersede and extinguish any prior agreement in respect of the same.

Subject to section 1.14(d), you agree that these Terms are governed by the law of the State of Victoria, Australia and you consent to the courts of Victoria, Australia having exclusive jurisdiction over any disputes arising in respect of or in relation to these Terms and your use of the Platform and the Platform Functions.

Nothing in section 1.14(c) shall (or shall be construed so as to) limit our right to bring a suit, action or proceeding (Proceeding) against you in the courts of any country in which you have assets or in any other court of competent jurisdiction nor shall Proceedings we institute in any one or more jurisdictions preclude us from instituting Proceedings in any other jurisdiction (whether concurrently or not) if and to the extent permitted by applicable law.

SECTION 2 - TERMS AND CONDITIONS FOR CLIENTS

2.1The Platform Functions

We offer various Platform Functions to Clients (Client Platform Functions), including those which allow you to:

create a customisable profile on the Platform;

engage with the Platform community and receive notifications and updates;

post Briefs for Videos;

receive Treatments or Submission Videos from Filmmakers in response to Briefs;

select a Filmmaker to fulfil a Brief using our collation, shortlisting & messaging tools;

manage fulfilment of Briefs, including milestones, feedback on edits, electronic payments, release forms and final delivery;

commission a specific Filmmaker;

search our library of existing Videos and arrange for the Filmmaker to re-edit it for your use; and

keep track of any new, pending and fulfilled Briefs on the Dashboard.

The list above is not an exhaustive list of the Client Platform Functions offered via the Platform and we may decide to offer additional Client Platform Functions, or cease to provide any Client Platform Functions, at any time.

To be eligible to use the Client Platform Functions, you must register on the Platform in accordance with section 1.1 of these Terms.

2.2Posting Briefs

To create and post Briefs on the Platform, you can complete any of our online Brief forms made available on the Platform (the Brief Form).

The Brief Form will allow you to select how you would like Filmmakers to respond to your Brief.

The Brief Form also allows you to describe your Brief by providing the relevant Client Budget, Submission Deadline, production location and any other relevant requirements.

By creating and posting a Brief, you warrant that: (i) you intend in good faith to make a Client Selection and fulfil the Brief; (ii) the Brief describes your requirements as accurately as possible and in sufficient detail for the Filmmaker to determine whether the Filmmaker Budget will be adequate remuneration; and (iii) you have authority and funds to pay the Client Budget and any Relevant Taxes.

The ability to launch private Briefs to a limited number of specified filmmakers, is restricted to Platform licensing clients and requires you to enter into a separate licensing agreement with us in respect of the Platform, and additional terms and fees may apply.

All required information must be provided by you before the Brief can be posted on the Platform. You will be able to preview and edit the Brief prior to confirming and us posting your Brief on the Platform. Once your Brief has been posted, Filmmakers will be able to view and respond to your Brief via their Submission to the Platform.

You agree that each Brief you post shall be exclusive to us and you will only solicit creative submissions via the Platform up to and including the Submission Deadline. The Brief shall not appear on or be communicated via any other websites, platforms or third party services save on a solely promotional basis up to the Submission Deadline. Any such promotion will include a link to the Platform as the exclusive point of contact for creative submissions. After the Submission Deadline, if no successful Filmmaker is selected by the Client then the Client may solicit creative submissions independently of the Brief and Platform via any channel or medium as it sees fit.

2.3Fulfilment of Briefs

Unless otherwise specified in the Brief, You must select the Client Selection, if any, within 30 days following the Submission Deadline.

You agree that you shall keep all Submissions confidential and shall not use or disclose any Submissions for any purpose other than to choose a Client Selection, save to your clients associated with the Brief and of all of your professional advisors and your related entities,servants, agents and personnel and professional representatives (on a need-to-know and confidential basis only).

We will notify the successful and unsuccessful Filmmakers. If we and you have tried but are unable to communicate with the successful Filmmaker (to include a response from the Filmmaker) within 48 hours of such notification, you shall be entitled to withdraw your Client Selection and select a new successful Filmmaker without liability to us or the Filmmaker.

Where the Client Selection is a Treatment, you and the Filmmaker are solely responsible for agreeing all details relating to the production of the Treatment Video (including, but not limited to, all production, delivery, talent and insurance requirements). We will not be party to any such agreement and will have no liability to you in respect of any failure by you or the relevant Filmmaker to procure appropriate insurance.

The Filmmaker is obliged via these terms to enter into relevant production contracts and we provide example digital talent release form templates to assist in such process. Notwithstanding the forgoing, you acknowledge that our involvement is provided in good faith only and may not be relied upon and you are solely responsible for: (i) ensuring that the Filmmaker has obtained all necessary production contracts and/or release forms; (ii) ascertaining that the rights obtained pursuant to these documents are sufficient for your proposed exploitation; and (iii) requesting any necessary copies and/or other evidence from the Filmmaker for these purposes.

Unless otherwise specified in the Brief, the Filmmaker agrees to provide up to 3 rounds of changes for offline edits and up to 3 rounds of changes for online edits, as requested by you, in respect of each Treatment Video and/or Submission Video. Additional rounds of changes may result in Overages which will incur a Client Fee.

Unless otherwise specified in the Brief, where the Client Selection is a Submission Video, the Filmmaker will supply a high resolution file of the Video on physical media via mail (at your expense), or uploaded electronically to such delivery point as notified to the Filmmaker in writing: (i) within 3 days of being notified that its Submission is a Client Selection (or, if edits are requested pursuant to section 2.3(f) of these Terms, completion of such edits); (ii) in accordance with our broadcast specification guidelines and your requirements as set out in the Brief.

2.4Direct Commissions

In addition to posting Briefs, the Platform enables you to approach individual Filmmakers directly to produce your required Video by selecting the "Hire Me" option on the relevant Filmmaker's Platform profile.

The Platform Functions will allow you to submit the relevant details of the Direct Commission and propose or request a Client Budget and resulting Filmmaker Budget for such Direct Commission.

By proposing a Direct Commission, you warrant that: (i) you intend in good faith to fulfil the Direct Commission; (ii) the details provided describe your requirements as accurately as possible and in sufficient detail for the Filmmaker to determine adequate remuneration; and (iii) you have authority and funds to pay the Client Budget and any Relevant Taxes.

You and the Filmmaker are solely responsible for agreeing all details relating to the Direct Commission and delivery of the Commission Video.

2.5Re-Edits

The Platform also enables you to browse existing Videos in our Video Store.

The Platform Functions will give you the option to find Videos and to propose or request a Client Budget and resulting Filmmaker Budget for: (i) acquiring such Video from the relevant Filmmaker; and (ii) having the Filmmaker re-edit the Video to your requirements.

By proposing a Re-Edit, you warrant that: (i) you intend in good faith to fulfil the Re-Edit; (ii) the details provided describe your requirements as accurately as possible and in sufficient detail for the Filmmaker to determine adequate remuneration; and (iii) you have authority and funds to pay the Client Budget and any Relevant Taxes.

You and the Filmmaker are solely responsible for agreeing all details relating to the re-editing and delivery of the Re-Edited Video.

Unless agreed otherwise between You and the Filmmaker, the Filmmaker agrees to provide up to 10 hours of editing time in connection with each Re-Edited Video. Additional editing time to that agreed may result in Overages which will incur a Client Fee.

2.6Dealings with Us and/or Filmmakers

You agree to act reasonably and in good faith in your dealings with us and/or Filmmakers and to respond promptly to all communications.

You acknowledge that we are not responsible for any element of the production or re-editing of any Video or liable for the acts or non-performance of any Filmmaker.

You agree to be bound by any requirements mutually agreed in writing from time to time between you and the Filmmaker as if set out in these Terms.

Once we have received the Client Budget in respect of a Brief, or the Client Budget and resulting Filmmaker Budget has been agreed in respect of a Direct Commission or Re-Edit, we will provide (and you consent to our providing) your Contact Details to the relevant Filmmaker and will provide their Contact Details to you.

Whilst we will provide you with the Filmmaker's, and the Filmmaker with your, Contact Details, you agree to use your best endeavours to ensure all ongoing communication related to any Video is completed on the Platform via the messaging and other production management tools provided, so we have a record of this communication for your protection.

You will not at any time use or disclose to any person any confidential information relating to us or any Filmmaker (including, without limitation, any Submission, Direct Commission or Re-Edit) save to your clients associated with the Brief and of all of your professional advisors and your related entities, servants, agents and personnel and professional representatives (on a need-to-know and confidential basis only) or as otherwise required by law.

You agree not to attempt to circumvent the Platform or pay consideration for any Brief, Direct Commission, Re-Edit or related work other than via the Platform.

You agree to indemnify us against all liabilities, costs, expenses, damages and losses suffered or incurred by us arising out of or in connection with any claim made against us by any Filmmaker arising out of or in connection with any breach of these Terms or other act or omission by you.

You further agree that, while registered on the Platform and for a period of 3 months after you cease to be registered, you shall not:

knowingly seek or accept the services of any Filmmaker independently from the Platform; or

induce, or attempt to induce, any Filmmaker to: (i) cease or refrain from using the Platform; or (ii) reduce its use of the Platform, or do any other thing which is reasonably likely to have such an effect.

2.7Fees and Payment

In consideration of our provision of the Platform and the Platform Functions, you warrant that you will not make any payments directly to the Filmmaker and that you will pay the Client Budget and any Overages directly to us in accordance with these Terms.

You will pay to us:

the Client Budget:

in respect of a Brief, prior to choosing a Client Selection; and

in respect of a Direct Commission or a Re-Edit, on agreement of the Client Budget; and

any Overages and the applicable Client Fee, on agreement of such Overages,

any costs and expenses set out in the Brief (including, without limitation, costs of hard drive and courier in relation to Rushes),

in US$ (unless otherwise stated on the Platform or invoice) by the payment method stipulated on the Platform or invoice (which may be updated from time to time).

We will retain the Client Fee and the Filmmaker Commission, and will release the applicable Filmmaker Payment to the relevant Filmmaker:

on final delivery of the Client Video; or

(where you are eligible to make staggered progress payments in accordance with the Brief Form) in accordance with the prescribed payment schedule agreed between you and the relevant Filmmaker and triggered by you via the Platform.

You warrant that you will acknowledge final delivery of the Client Video (acting reasonably and in good faith) by marking the relevant Brief, Direct Commission or Re-Edit as complete on the Platform. In the absence of such acknowledgement, you agree that final delivery shall have been deemed to occur if you do not reject delivery within 14 days of receipt or on any use by you of the Client Video. You acknowledge that you will only be entitled to reject the Video in the event of breach of the Terms by the Filmmaker or if the Partner acting reasonably is of the opinion that the Video does not substantially accord with the Brief, Re-Edit or Direct Commission and subsequent directions given in respect of the Video in accordance with these Terms. You are solely responsible for conducting appropriate due diligence and ensuring the suitability of the Filmmaker prior to their engagement and a lack of experience or skill on behalf of the relevant Filmmaker will not (by itself) entitle you to reject delivery.

In the event that you reject a Client Video in accordance with clause 2.7(d) above, you are not required to pay the Filmmaker any amounts that were contingent on delivery. You will be entitled to a repayment from us of the amount of the Filmmaker Payment not yet released to the Filmmaker. We acknowledge that we must refund that part of the Filmmaker Payment to you within 7 days after receiving written notice from you.

If you fail to make any payment due under these Terms by the due date for payment, then, without limiting our remedies, you agree to pay interest on the overdue amount at the rate of 4% per annum above the Reserve Bank of Australia rate from time to time. Such interest shall accrue on a daily basis from the due date until actual payment of the overdue amount, whether before or after judgment. You agree to pay the interest together with the overdue amount.

You agree to make all payments under these Terms without withholding or deduction of, or in respect of, any tax, levy, impost, duty, charge or fee unless required by law. If any such withholding or deduction is required by law, you agree to, when making the payment to which the withholding or deduction relates, pay to us such additional amount as will ensure that we receive the same total amount that we would have received if no such withholding or deduction had been required.

The payments under these Terms are exclusive of Relevant Taxes which, if applicable, shall be payable by you in addition.

2.8Cancelling Briefs, Direct Commissions or Re-Edits

You may cancel:

a Brief at any time prior to making a Client Selection; and

a Direct Commission or a Re-Edit at any time prior to payment to us of the relevant Client Budget.

You may cancel a Brief, a Direct Commission or a Re-Edit at any time on provision of written notice to the Filmmaker and us if the Filmmaker is in material breach of its obligations pursuant to these Terms and, if capable of remedy, such breach has not been remedied within 7 days of written notice requiring such remedy. Any such termination rights must be exercised acting reasonably and in good faith.

If you decide not to progress with a Brief, Direct Commission or Re-Edit after the Submission Close Date and before commissioning a Filmmaker, you will be liable for 50% of the Client Fee. We may, in our absolute discretion, agree to waive some or all of the Client Fee if we deem the response was not satisfactory to your Brief, provided always that such refund will be less any applicable Brief listing fees.

You acknowledge that, once received by us, the Client Fee may be retained by us regardless of any cancellation of the applicable Brief (before or after Client Selection), Direct Commission or Re-Edit. We may, in our absolute discretion, agree to refund some or all of the Client Fee provided always that such refund will be less any applicable Brief listing fees.

Except as otherwise specified in the Brief, if you cancel a Brief or a Direct Commission at least 7 days prior to the first scheduled shoot day for the Client Video,:

you must pay the greater of:

100% of the Filmmaker's actual expenses incurred prior to cancellation; and

15% of the Filmmaker Payment; and

if the amount of the Filmmaker Payment released to the Filmmaker as at the date of cancellation exceeds the amount referred to in sub-clause i) above, the Filmmaker will refund to you within 7 days of cancellation an amount equal to the Filmmaker Payment released less the amount referred to in sub-clause i); and

if the amount of the Filmmaker Payment released to the Filmmaker as at the date of cancellation is less than the amount referred to in sub-clause i) above, you must pay to the Filmmaker within 7 days of cancellation such amounts as is necessary to give effect to sub-clause i) above.

Except as otherwise specified in the Brief, if you cancel a Brief or a Direct Commission within 7 days prior to the first scheduled shoot day for the Client Video,:

you must pay the greater of:

100% of the Filmmaker's actual expenses incurred prior to cancellation; and

30% of the Filmmaker Payment; and

if the amount of the Filmmaker Payment released to the Filmmaker as at the date of cancellation exceeds the amount referred to in sub-clause i) above, the Filmmaker will refund to you within 7 days of cancellation an amount equal to the Filmmaker Payment released less the amount referred to in sub-clause i); and

if the amount of the Filmmaker Payment released to the Filmmaker as at the date of cancellation is less than the amount referred to in sub-clause i) above, you must pay to the Filmmaker within 7 days of cancellation such amounts as is necessary to give effect to sub-clause i) above.

Except as otherwise specified in the Brief, if you cancel a Brief or a Direct Commission after the first scheduled shoot day for the Client Video,:

you must pay the greater of:

100% of the Filmmaker's actual expenses incurred prior to cancellation; and

60% of the Filmmaker Payment; and

if the amount of the Filmmaker Payment released to the Filmmaker as at the date of cancellation exceeds the amount referred to in sub-clause i) above, the Filmmaker will refund to you within 7 days of cancellation an amount equal to the Filmmaker Payment released less the amount referred to in sub-clause i); and

if the amount of the Filmmaker Payment released to the Filmmaker as at the date of cancellation is less than the amount referred to in sub-clause i) above, you must pay to the Filmmaker within 7 days of cancellation such amounts as is necessary to give effect to sub-clause i) above.

You further acknowledge that, once the Filmmaker Payment (or any portion of) is released to the Filmmaker, the Filmmaker Payment and the Filmmaker Commission are non-refundable other than as expressly set out in these Terms and we shall have no liability to you in respect of the same. You are solely responsible for undertaking due diligence in respect of the relevant Filmmaker and/or Client Video to ensure its compliance with these Terms prior to acknowledging delivery / triggering progress payments.

The Filmmaker may cancel its engagement pursuant to a Brief, Direct Commission or Re-Edit in accordance with section 3.9 of these Terms. Except as expressly set out in these Terms or, in the case of the Filmmaker, any Additional Terms, neither we nor the Filmmaker will have any liability to you in respect of such cancellation.

2.9Intellectual Property

The Platform Functions will give you the option to upload Client Assets.

Where you upload Client Assets to the Platform, or otherwise provide Client Assets to us or any Filmmaker, you grant:

us, a non-exclusive, revocable, royalty-free, worldwide licence to host and store the Client Assets and to make them available to Filmmakers strictly for the purposes of the Terms and a related Brief; and

each Filmmaker the right to use, edit and modify the Client Assets as reasonably required to produce Submissions, fulfil Briefs and/or fulfil Commissions (as applicable),

(the Licence).

Nothing in these Terms will be taken to constitute a transfer, assignment or grant of any ownership or other rights in any intellectual property rights in the Client Assets to Genero or Filmmaker.

You warrant that:

you have all necessary rights, licences, permissions and consents to grant the Licence;

the Client Assets and the Licence, and our and/or any Filmmaker's exercise of the Licence, shall not infringe the rights, including (without limitation) the intellectual property rights, of any third party; and

the Client Assets shall not include anything which is or may reasonably be regarded as offensive, blasphemous, obscene, defamatory or otherwise unlawful.

You agree:

to comply at all times with the usage rights provisions set out in section 3.11 of the Terms;

that such usage rights provisions form the terms of a binding agreement between you and the relevant Filmmaker; and

the Filmmaker may take action against you directly if you do not comply with those usage rights provisions.

In respect of the relevant Client Video, subject to sections 2.9(g) and 2.9(h)of these Terms and subject to and in consideration of receipt of the applicable Filmmaker Payment, the relevant Filmmaker will grant you the rights set out at sections 3.10 and 3.11 of the Terms.

Except as otherwise agreed between you and the applicable Filmmaker, the Filmmaker will be requested (via these Terms) to: (i) obtain any clearances, including talent and music rights clearances, that may be required in order for you to exploit each Client Video (or any part of it) for the media usage specified in the Brief, which will either include or exclude TV/Broadcast, throughout the world for an unlimited number of transmissions and/or exhibitions and for the full period of copyright, or for the period and territories as specifically outlined in the Brief, without any requirement to pay any further costs; (ii) obtain express waivers of and/or consents to not enforce so called moral or similar rights in connection with the Videos; and (iii) ensure that the Client's rights in the Client Video are free of any third party limitations or residual fees unless otherwise agreed in writing. (Production Contracts)

Notwithstanding the above, the Filmmaker will not be responsible for, unless agreed in writing between you and the Filmmaker, communication to the public rights in respect of musical compositions in the Client Video.

SECTION 3 - TERMS AND CONDITIONS FOR FILMMAKERS

3.1The Platform Functions

We offer various Platform Functions to Filmmakers (Filmmaker Platform Functions), including those which allow you to:

create a customisable profile on the Platform;

submit Treatments or Submission Videos in response to Briefs;

work with Clients to deliver Videos in return for payment; and

sell your Videos via our Video Store.

The list above is not an exhaustive list of the Filmmaker Platform Functions offered via the Platform and we may decide to offer additional Filmmaker Platform Functions, or cease to provide any Filmmaker Platform Functions, at any time.

To be eligible to use the Filmmaker Platform Functions, you must register on the Platform in accordance with section 1.1 of these Terms.

3.2Responding to Briefs

You may browse the available Briefs on the Platform. Open Briefs will invite you to submit either a Treatment or a Submission Video, at the Client's election.

Some Briefs may only be available to Filmmakers of certain rankings. Details of our Quality Rankings procedure can be found here.

Submissions are made using the step-by-step submission forms and upload processes on the Platform. You must provide your Submission prior to the Submission Deadline. Notwithstanding the foregoing, we reserve the right, at our sole discretion, to accept or refuse to accept late Submissions. All dates and times are Greenwich Mean Time (GMT) unless otherwise stated. It is your responsibility to convert the time and date to your local time zone.

Once a Client has made a selection, you will be notified whether or not your Submission is successful. If we have not notified you within 30 days of the Submission Deadline, you may request in writing that your Submission be removed from consideration.

If we and the Client are unable to communicate with you (to include a response from you) within 48 hours of such notification, the Client reserves the right to withdraw its selection of your Submission and select a new successful Filmmaker without liability of us or the Client to you. We and/or the Client will notify you if your selection has been withdrawn.

Prior to notification that your Submission has been unsuccessful, removal from consideration pursuant to section 3.2(d) of these Terms or (in respect of successful Submissions) cancellation of a Brief, you must not disclose your Submission to any third party (but will retain all rights to your Submission).

Neither we or the Client will have any liability to you in respect of any failure to select your (or any third party's) Submission or refusing to accept your Submission for any reason.

3.3Fulfilment of Briefs

If your Submission is successful (a Client Selection), subject to section 3.2(e), you will move on to fulfilling the Brief.

Where the Client Selection is a Treatment, you and the Client are solely responsible for agreeing all details relating to the production of the Treatment Video (including, but not limited to, all production, delivery, talent and insurance requirements). We will not be party to any such agreement. You should not commence work on any Treatment Video until we have confirmed receipt of the Client Budget.

Unless otherwise specified in the Brief, You agree to provide up to 3 rounds of changes for offline edits and up to 3 rounds of changes for online edits, as requested by the Client, in respect of each Treatment Video and/or Submission Video.

Unless otherwise specified in the Brief, where the Client Selection is a Submission Video, you will supply a high resolution file of your Video on physical media via mail, or uploaded electronically to such delivery point as notified to you in writing: (i) within 3 days of being notified that your Submission is a Client Selection (or, if edits are requested pursuant to section 3.3(c) of these Terms, completion of such edits); (ii) in accordance with our broadcast specification guidelines and the Client's requirements as set out in the Brief

3.4Direct Commissions

The Platform will also enable Clients to approach you directly via your Platform profile to produce Commission Videos.

You and the Client are solely responsible for agreeing all details relating to the production of the Commission Video.

You should not commence work on any Commission Video until we have confirmed receipt of the Client Budget.

3.5Re-Edit

You agree to us featuring your unselected Submission Videos in our Video Store. You acknowledge that this shall be a right and not an obligation and we shall have no liability to you if we elect not to include such Video(s) within the Video Store. You can elect to remove your Video from the Video Store at any time using the functionality on the Platform.

The Platform Functions will enable Clients to watch these Videos and to make an offer to, or request a price from, you for: (i) acquiring such Video from you; and (ii) having you re-edit the Video to the Client's requirements.

You and the Client are solely responsible for agreeing all details relating to the re-editing of the Re-Edited Video.

Unless agreed otherwise between You and the Client, You agree to provide up to 10 hours of editing time in connection with each Re-Edited Video. Additional editing time to that agreed may result in You being able to charge Overages.

You should not commence work on any Re-Edited Video until we have confirmed receipt of the Client Budget.

3.6Video Standards

You agree to produce/edit and deliver each Client Video with reasonable skill and care and in accordance with:

good industry practice;

all applicable laws;

the relevant Brief / Direct Commission / Re-Edit;

the Treatment and examples of your work provided (if any); and

the Client's reasonable instructions and specifications.

You will be responsible for providing all facilities, assets, personnel and other resources necessary to produce/edit and deliver each Client Video.

You undertake that all personnel involved in, and all contributors to (including talent and music), any Client Video will sign release forms and other written agreements if required which will: (i) enable the Client, its successors, assignees and licensees to exploit the Client Video (or any part of it) for the media usage specified in the Brief, which will either include or exclude TV/Broadcast, throughout the world for an unlimited number of transmissions and/or exhibitions and for the full period of copyright, or for the period and territories as specifically outlined in the Brief, without any requirement to pay any further costs; (ii) contain express waivers of and/or consents to not enforce so called moral or similar rights in connection with the Videos; and (iii) be free of any third party limitations or residual fees unless otherwise agreed in writing (Production Contracts).

These will include (without limitation) any release forms or other documentation required by us or the Client provided that any document provided or required by us or the Client will not relieve you of your obligations in respect of Production Contracts and we shall have no liability in respect of your reliance on any document provided by us. Without prejudice to the foregoing, unless specified otherwise by Genero or the Client you agree to complete the talent release forms as provided on the Platform and via the Genero App.

You agree to provide copies of the Production Contracts to us and/or the relevant Client upon request.

You will maintain in force, with a reputable insurance company, professional indemnity insurance and public liability insurance to cover the liabilities that may arise under or in connection with any Brief, Direct Commission and/or Re-Edit and shall, on our or the Client's request, produce both the insurance certificate giving details of cover and the receipt for the current year's premium in respect of each insurance. You warrant that you hold all such insurance policies and that such insurance policies fully cover your participation in any Brief, Direct Commission or Re-Edit. You acknowledge that you alone will bear any and all liability arising from any failure to hold such insurance and you shall have no claim against us or the Client in respect of any losses you incur.

You warrant that neither you or any contributor to any Video are subject to the requirements or obligations of any union, guild or similar association (Union) or, if you or any such party is subject to any Union, you warrant and agree to fully comply with such Union's rules and policies and you indemnify and hold us and the relevant Client harmless for any Union related claims whatsoever and howsoever caused.

3.7Dealings with Us and/or Clients

You agree to act reasonably and in good faith in your dealings with us and/or Clients and to respond promptly to all communications.

You acknowledge that we are not liable for the acts or non-performance of any Client.

You agree to be bound by any requirements agreed between you and the Client as if set out in these Terms.

Once we have received the Client Budget in respect of a Brief, or the Client Budget and resulting Filmmaker Budget has been agreed in respect of a Direct Commission or Re-Edit, we will provide (and you consent to our providing) your Contact Details to the Client and will provide their Contact Details to you.

Whilst we will provide you with the Client's, and the Client with your, Contact Details, all ongoing communication related to any Video should be completed on the Platform via the messaging and other production management tools provided, so we have a record of this communication for your protection.

You will not at any time use or disclose to any person any confidential information relating to us or any Client (including, without limitation, any Brief, Direct Commission or Re-Edit) save to your personnel and professional representatives (on a need-to-know and confidential basis only) or as otherwise required by law.

You agree not to attempt to circumvent the Platform and receive consideration for any Brief, Direct Commission, Re-Edit or related work outside the Platform.

You warrant that:

you will perform your obligations under these Terms; and

the production by you of a Client Video, and the exploitation by the Client of a Client Video, does not and will not infringe the intellectual property or other rights of any person or entity.

You agree to indemnify us and the Client against all liabilities, costs, expenses, damages and losses suffered or incurred by us arising out of or in connection with any claim made against us by the Client arising out of or in connection with:

any breach of these Terms or other act or omission by you; and

any claim that the Client Video or the Client's exploitation of the Client Video infringes the intellectual property or other rights of any person or entity.

We hold the benefit of the indemnity given to the Client in section 3.7(i) above as agent for the Client

You further agree that, while registered on the Platform and for a period of 3 months after you cease to be registered, you shall not:

knowingly seek or accept the custom of any Client independently from the Platform; or

induce, or attempt to induce, any Client to: (i) cease or refrain from using the Platform; or (ii) reduce its use of the Platform, or do any other thing which is reasonably likely to have such an effect.

3.8Fees and Payment

Subject to section 3.8(b) and (c) of these Terms, we will release the Filmmaker Payment and any Overages (less the Filmmaker Commission) to you:

on final delivery of the Client Video; or

(where the Client is eligible to make staggered progress payments) in accordance with the prescribed payment schedule agreed between you and the Client and triggered by the Client via the Platform.

The Client will be responsible for releasing progress payments based on your achievement of the agreed milestones and signifying final delivery by marking the Brief, Direct Commission or Re-Edit as complete on the Platform. Any costs incurred by you prior to release of payments are solely at your own risk.

You acknowledge that:

all fees and charges (including, without limitation, any exchange rate fees) charged by the payment gateway will be your responsibility; and

we have no responsibility to you whatsoever in relation to the impact of exchange rate variations on the amounts you actually receive.

The Filmmaker Payment shall be paid to you in US$ (unless otherwise stated on the Platform or advised by us) by such method as stated on the Platform (which may be updated from time to time).

You acknowledge and agree that the Filmmaker Payment comprises the Filmmaker Budget less the Filmmaker Commission.

The relationship between you and us is and will be that of independent contractor and nothing in these Terms shall render you our employee, agent or partner and you shall not hold yourself out as such.

You acknowledge that you shall be solely responsible for the payment of any applicable income or similar taxes or related payments imposed or levied on any amounts paid by us to you under these Terms and you agree to indemnify us and keep us fully indemnified from and against any liability or expense in connection with such taxes or other payments (save to the extent such recovery is prohibited by law).

You warrant that you are entitled to be the sole recipient of the Filmmaker Payment or any other payment in respect of a Client Video, and neither us nor any Client shall have additional liability to you or any other person in respect of any Client Video following payment of the Filmmaker Payment.

The Client will acknowledge final delivery of the Client Video (acting reasonably and in good faith) by marking the relevant Brief, Direct Commission or Re-Edit as complete on the Platform. In the absence of such acknowledgement, the Client agrees that final delivery shall have been deemed to occur if the Client does not reject delivery within 14 days of receipt or on any use by the Client of the Client Video. You acknowledge that the Client will be entitled to reject the Video in the event of breach of the Terms by you, or if the Client acting reasonably is of the opinion that the Video does not substantially accord with the Brief, Re-Edit or Direct Commission and subsequent directions given in respect of the Video in accordance with these Terms.

You acknowledge that in the event that the Client rejects a Client Video in accordance with clause 3.8(i) above you are not entitled to receive any part of the Filmmaker Payment that is contingent on final delivery of the Client Video and that has not been paid to you up to the date of rejection. The Client will be entitled retain such amounts and may seek a repayment from us of any part of the Filmmaker Payment that we have not released to you. You will be entitled to keep all payments that you have received prior to the date of rejection.

3.9Cancelling Briefs, Direct Commissions or Re-Edits

The Client may cancel a Brief, Direct Commission or Re-Edit in accordance with section 2.8 of these Terms. Except as expressly set out in these Terms or any Additional Terms, neither we nor the Client will have any liability to you in respect of such cancellation.

Except as otherwise specified in the Brief, if the Client cancels a Brief or a Direct Commission at least 7 days prior to the first scheduled shoot day for the Client Video,:

the Client must pay the greater of:

100% of the Filmmaker's actual expenses incurred prior to cancellation; and

15% of the Filmmaker Payment; and

if the amount of the Filmmaker Payment released to you as at the date of cancellation exceeds the amount referred to in sub-clause i) above, you will refund to the Client within 7 days of cancellation an amount equal to the Filmmaker Payment released less the amount referred to in sub-clause i); and

if the amount of the Filmmaker Payment released to you as at the date of cancellation is less than the amount referred to in sub-clause i) above, the Client must pay to you within 7 days of cancellation such amounts as is necessary to give effect to sub-clause i) above.

Except as otherwise specified in the Brief, if the Client cancels a Brief or a Direction Commission within 7 days prior to the first scheduled shoot day for the Client Video,:

the Client must pay the greater of:

100% of the Filmmaker's actual expenses incurred prior to cancellation; and

30% of the Filmmaker Payment; and

if the amount of the Filmmaker Payment released to you as at the date of cancellation exceeds the amount referred to in sub-clause i) above, you will refund to the Client within 7 days of cancellation an amount equal to the Filmmaker Payment released less the amount referred to in sub-clause i); and

if the amount of the Filmmaker Payment released to you as at the date of cancellation is less than the amount referred to in sub-clause i) above, the Client must pay to you within 7 days of cancellation such amounts as is necessary to give effect to sub-clause i) above.

Except as otherwise specified in the Brief, if the Client cancels a Brief or a Direct Commission after the first scheduled shoot day for the Client Video,:

the Client must pay the greater of:

100% of the Filmmaker's actual expenses incurred prior to cancellation; and

60% of the Filmmaker Payment; and

if the amount of the Filmmaker Payment released to you as at the date of cancellation exceeds the amount referred to in sub-clause i) above, you will refund to the Client within 7 days of cancellation an amount equal to the Filmmaker Payment released less the amount referred to in sub-clause i); and

if the amount of the Filmmaker Payment released to you as at the date of cancellation is less than the amount referred to in sub-clause i) above, the Client must pay to you within 7 days of cancellation such amounts as is necessary to give effect to sub-clause i) above.

You may cancel a Direct Commission or Re-Edit at any time prior to agreeing the Client Budget.

You may cancel your engagement pursuant to a Brief, Direct Commission or Re-Edit at any time on provision of written notice to the Client and us if the Client is in material breach of its obligations pursuant to these Terms and, if capable of remedy, such breach has not been remedied within 7 days of written notice requiring such remedy. Any such termination rights will be exercised acting reasonably and in good faith.

If you fail to comply with your obligations under these Terms, without limiting any claim that the Client or we may have against you, you must upon the Client's demand refund to the Client such amount of the Filmmaker Payment (as specified by the Client) paid to you as at the date of the demand within 7 days of the date of such demand.

3.10Intellectual Property

To the extent that the Client provides any Client Assets, you agree to use the Client Assets: (a) solely for the purposes of producing the relevant Submissions and/or producing/editing the Client Video (as applicable); and (b) strictly in accordance with the Client's instructions.

After final delivery of the Client Video, cancellation of any Brief, Direct Commission or Re-Edit or notification that your Submission Video has been unsuccessful, you agree to make no further use of the Client Assets and delete all copies of such Client Assets in your possession. You further agree to remove all such Client Assets from any Video prior to our inclusion of such Video in the Video Store.

In respect of the relevant Client Video, in consideration of the payment of the Filmmaker Payment:

you with full title guarantee and by way of an exclusive assignment of present and future copyright assign to the Client, subject to section 3.11, all rights including without limitation the entire worldwide copyright and all other rights of whatever nature (whether vested or contingent) in and to the Client Video for exploitation at that Client's sole discretion in all media whether now or hereafter known throughout the universe for the full period of copyright therein and all renewals and extensions thereof and thereafter (in so far as is permissible by law) in perpetuity;

you irrevocably and unconditionally waive and/or provide all relevant consents to not enforce or shall procure the irrevocable and unconditional waiver of and/or consent to not enforce all so-called moral rights in the Client Video that you or any individual engaged by you may have now and in the future in any part of the world; and

you warrant and undertake that: (a) you have the sole right and authority to assign the rights to the Client expressed to be assigned above; (b) the Client Video is wholly original to you and does not infringe the copyright or any other rights of any third party; (c) subject to section 3.10(f), no consents or permissions are required from you or any third party in respect of the applicable Client's use of any of the Client Video; (d) the Client may exercise any and all rights in respect of the Client Video without identifying any person or persons as the individual/s responsible for creating the Client Video; and (e) the Client may modify, alter, adapt, distort or otherwise change the Client Video regardless of whether such modification, alteration, adaptation, distortion or change is prejudicial to an individual's reputation or honour.

Upon request of the relevant Client, you agree (at the Client's expense) to execute such documents and perform such acts as may reasonably be required for the purpose of giving full effect to the assignment of rights above, including executing or procuring the execution of any moral rights consent that may be required by the Client.

You grant us a non-exclusive, royalty-free, worldwide, perpetual licence to host and store all Videos submitted by you pursuant to these Terms and to make them available to the relevant Client and, in respect of Videos that are not acquired by a Client pursuant to a Brief, to make such Videos available via the Video Store in accordance with these Terms.

Unless expressly agreed otherwise between you and the applicable Client, you will be solely responsible for: (i) obtaining any clearances that may be required in order for the Client to exploit each Client Video (or any part of it) for the media usage specified in the Brief, which will either include or exclude TV/Broadcast (including but not limited to any consents and/or clearances in respect of any contributors, interviewees, third party copyright owners and/or any other persons who have performed services in connection with the Client Video), throughout the world for an unlimited number of transmissions and/or exhibitions and for the full period of copyright, or for the period and territories as specifically outlined in the Brief, without any requirement to pay any further costs; and (ii) ensuring that the Client's rights in the Client Video are free of any third party limitations or residual fees unless otherwise agreed in writing. Notwithstanding the foregoing, you will not be responsible for, unless agreed in writing between you and the Client, communication to the public rights in respect of musical compositions in the Client Video.

You agree:

if reasonably requested by us or the Client, to participate in press photography/filming, media interviews and/or other promotional/publicity activity in respect of the Platform, the Platform Functions and/or the Client Video; and

that we and/or the Client shall have, the right to use your name, likeness and biography to promote the Platform, the Platform Functions and/or the Client Video.

3.11Client Usage Rights

The provisions of this section 3.11 form a binding agreement between the Client and the Filmmaker in relation to the Client's exploitation of the Client Video.

If a Client breaches any provision of this section 3.11:

Filmmaker may take action directly against the Client;

Genero has no liability whatsoever to either Filmmaker or the Client; and

Genero has no obligation to enforce any of the provisions of this section 3.11.

Subject at all times to the provisions of this section 3.11, the Client may exploit the Client Video throughout the world in perpetuity.

Notwithstanding any other provision of the Terms, the Client must not:

except as set out in the Brief, exploit the Client Video by way of TV/Broadcast;

use any still taken from the Client Video for any purpose other than promoting the Client Video online except as set out in the Brief;

exploit Rushes other than in accordance with the usage restrictions set out in the Brief;

except by way of a further Direct Commission with the relevant Filmmaker or as specified in the Brief, use any animation or character featured in a Client Video for any other production in any media.

The Client may:

remake a Client Video (including, without limitation, by re-using the script and taglines); and

edit a Client Video as it sees fit.

Nothing in these Terms will be taken to constitute a transfer, assignment or grant of any ownership or other rights in any intellectual property rights in the Client Assets to the Filmmaker. The Filmmaker acknowledges that this clause shall not apply in respect of any Client Assets (including any Client Assets included in a Client Video) and for the avoidance of doubt, Client may use and exploit in any manner directly or indirectly and create derivative or related videos in respect of the Client Assets.

SECTION 4 - DEFINITIONS

In these Terms, unless the context clearly indicates otherwise, the following terms have the following meanings:

Additional Terms means any and all terms and conditions included under the heading "Additional Terms" in a Brief.

Brief means a creative brief setting out a Client's Video requirements posted on the Platform pursuant to these Terms.

Brief Form has the meaning given to it at section 2.2(a) of the Terms.

Client has the meaning given to it in the Introduction to these Terms.

Client Assets means images, audio/audio-visual content, scripts, screenplay, advertising or campaign materials, publications, music, documents, software, information, literary material, any logo, trade mark or indicia, and/or other materials provided by the Client for inclusion in Submissions and/or use in the fulfilment of Briefs, Direct Commissions or Re-Edits.

Client Budget means the total budget payable by the Client for a Brief, Re-Edit or Direct Commission and includes the Client Fee, the Filmmaker Commission and the Filmmaker Payment.

Client Fee means:

in respect of each Brief, the percentage of the Client Budget specified in the Brief Form or agreed with Genero otherwise;

in respect of each Direct Commission or Re-Edit, the percentage displayed on the Platform of the Filmmaker Budget; and

a sum equal to 10% (or as advised otherwise) of any Overages.

Client Platform Functions has the meaning given to it in section 2.1(a) of these Terms.

Client Selection means the successful Submission selected by a Client.

Client Video means a Submission Video, Treatment Video, Commission Video, Re-Edit Video and Rushes (if any) as applicable.

Commission Video means a Video produced pursuant to a Direct Commission.

Communication has the meaning given to it at section 1.4(b) of these Terms.

Contact Details means your contact details such as email address, phone number and/or internet messaging service address (if provided to us).

Content Standards means the content standards set out at section 1.4(d) of these Terms.

Dashboard means a personalised Client dashboard on the Platform.

Direct Commission means the approach and commission of an individual Filmmaker directly by a Client via the Filmmaker's Platform profile pursuant to these Terms.

Force Majeure Event means any strike, lockout or other industrial action, act of God, war, act of government or political or civil disturbance which is beyond the reasonable control of the affected party.

Filmmaker has the meaning given to it in the Introduction to these Terms.

Filmmaker Budget means the Client Budget less the Client Fee.

Filmmaker Commission means the percentage displayed on the Platform of the Filmmaker Budget retained by Genero before the Filmmaker Payment is released.

Filmmaker Payment means:

in respect of each Brief, the Filmmaker Budget specified on the Brief page less the Filmmaker Commission; or

in respect of each Direct Commission or Re-Edit, the Filmmaker Budget agreed between the Client and the Filmmaker pursuant to these Terms, less the Filmmaker Commission.

Filmmaker Platform Functions has the meaning given to it in section 3.1(a) of these Terms.

Genero Content has the meaning given to it at section 1.2 of these Terms.

Licence has the meaning given to it in section 2.9(b) of these Terms.

Overages means additional costs agreed between the Client and the Filmmaker in addition to the Client Budget in relation to any Video.

Platform means our platform located at genero.com or genero.tv.

Platform Functions means any and all functionality available on the Platform.

Privacy & Cookies Policy means our privacy and cookies policy located here: https://genero.com/privacy

Production Contracts has the meaning given to it in section 3.6(c).

Re-Edit means a commission of a Filmmaker by a Client to re-edit a Video selected from the Video Store pursuant to these Terms.

Re-Edited Video means a Video produced pursuant to a Re-Edit.

Relevant Taxes means any value-added tax, sales tax, goods and services tax or other tax or duty imposed on any transaction entered into through or in connection with the Platform and the Platform Functions that by applicable law must be added to any amounts charged for any participation, use or purchase related to the foregoing and must be collected by you, us or the relevant Filmmaker.

Rushes means raw un-edited footage taken during the production of the Client Video if specified in the Brief.

Submission means a Treatment or Submission Video (as applicable).

Submission Deadline means the deadline for Submissions specified in the relevant Brief.

Submission Video means a completed Video submitted by a Filmmaker in response to a Brief.

Terms means these terms of use, together with the documents referred to in them.

Treatment means a proposal for a Video submitted by a Filmmaker in response to a Brief.

Treatment Video means a Video produced from a Treatment that is a Client Selection pursuant to these Terms.

Union has the meaning given to it in section 3.6(g) of these Terms.

Video means audio-visual (or visual) video or other content produced by a Filmmaker.

Video Store means our library of Videos located here: https://genero.com/store.




Last Updated 20 March 2017.
© 2017 Genero, all rights reserved.
Project Results
Project closed: Dec 6, 2012
Official Selection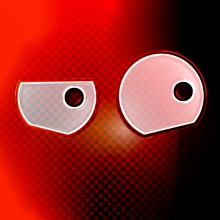 France
Submitted 06 Dec 2012
Description
Four musicians run up against the law and try to make people have fun!!!

Artwork by Control S