New Order - People On The High Line
---
Description:
This is about oneiric thoughts, do we wish what we dream? Do we dream what we miss? The mind represents our feelings and perceptions with scattered images and without a linear connection, it lets us create.

This is a memory, a dream, a wish o whatever it conveys to you, images that generate a perspective, lights, colours, movements...what do they mean?

That is the concept, we do not know if it is real or not, if it is dreamt, desired o if it is simply observing images without having feelings in that regard. We are carried away with the image that makes us feel, each one of us leads the relationship to our own point of view.

Credits (4):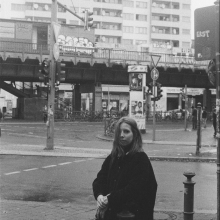 danacnello
Filmmaker
Dulcinea Damevin
Cast
Maria FV
Cast
Lucia Somoza
Director of Photography
---