Key Details
Key Details
The Brief
Kissy Sell Out want you to make the music video for their new song Apple Jelly! Be inspired by the song and let your creative vision flow!
Kissy Sell Out
I was born in Huntingdon, a village outside Cambridge. When I was 13 I found out what dance music was. That day I walked into the common room and someone was playing their brother's DJ Hype mix CD. It was an epiphany. It wasn't even the music, I just couldn't believe that it was mixed! I started to make my own tracks by overdubbing records, making crude bootlegs.  It took me a long time to get any good at it.
    
When I was commuting from Colchester to London, studying at Central St Martins and working as a designer on POP Magazine, all I wanted to do was design album covers and make music. I thought, I'm just going to give it a go so I wrote 'Her' named after a Swans song. A six-minute instrumental techno track, it's not really related to what I'm doing now. I'd always thought there must be a better life that I'm never going to have and 'Her' summed it up somehow — it was like meeting the girl of my dreams. Then I did a tune called 'Permanent Record' and pressed them both on a white label. I literally walked around Soho convincing stores to take them off me!    

I started getting radio play from the first remixes I did for The Loose Cannons and people like Touché, Headman, Simian Mobile Disco and Mark Moore picked up on it really quickly. I worked my way up from the gay scene, DJing electro at The Cock or places down in Brixton at 4am. That's where I learnt you're there to give the crowd what they want, not show off. That's why I go down well in Ibiza I guess.

When I got the monthly 2am Radio One slot back in 2007 [In New DJs We Trust], I wanted to do the best job I could. I was really lucky and so proud to be able to say to my mum I worked at the BBC. I never thought in a million years that I would have my own weekly live show. I'm one of the only DJs at Radio 1 who picks and mixes all the music by myself.

But being a DJ wasn't really what I intended. I badly wanted to make more records, it's definitely the thing I enjoy most, I thought it was the best thing! I could have just boshed out a club album but I wanted to do a record that people will remember in years to come and tour a live show with just three people that's sonically quite different to the LP. I started writing with my cousin Dan [aka Danimal Kingdom, formerly of Bolt Action Five]. I'm an only child so cousins are quite important — we've never fallen out ever. I really like Dan's voice: it's punchy and quite staccato. I don't like indie-ish singing where everyone's just moaning!

YOUTH is really personal and I'm so proud of it. On the one hand there are lots of anecdotes from my childhood like 'Essex Boy' or 'This Kiss', which is a straight ahead pop song about when I was 14 and kissed one of my mate's girlfriends — actually the guy who had the DJ Hype CD! It was a horrible experience.

But then there's other stuff on the album that reflects what was happening to us while we were writing it. It was hardcore and it took over our lives, spending 14 hours in the studio each day. 'Bethnal Green Café' is about our girlfriends at the time turning on us.  They just thought we were being lazy musicians, skiving and avoiding real jobs, but what was really happening was Dan and I were fighting so hard to stick up for our vision in the face of a major label — literally men in suits trying to tell us what to do. 'Go Explode' is also a bit about that, I was under pressure and I wished the world would leave us alone.
 
The title track really sums up the album. Even though it's an instrumental it reminds me of being 16 and partying with my friend Rob and having to run across town to make it home for 12am curfew. We ran and ran until we made it back home, then we both lay there on my lawn, so exhausted, looking at the stars and I remember thinking, fucking hell, I'm so lucky to have had experiences like this. I was thinking about that when I came up with 'Youth's' spacy synth melody. The first half of the song is more like my remixes, playing with tempo, but it encapsulates my ambitions for the album by being the most melodically complicated thing I've ever done.

One of the things that will always keep me from getting a big ego is what I'm known for doing is actually me. My radio show is the music I listen to on my iPod and the album is about my life, so if people don't like it, it's like they don't like me. It's tough but it keeps things in perspective.
Videos
No videos found. Try another filter above.
Filmmakers, Cast & Crew
The following creatives participated in this project.
We have not published videos for this project. Stay tuned!
Project Results
Project closed: Nov 8, 2009
Official Selection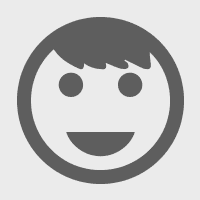 United Kingdom
Submitted 07 Nov 2009
Description
A slice of life in Hackney, London.