Key Details
Key Details
The Temper Trap
The Temper Trap's story begins with Dougy. Born in Indonesia and immersed in an artistic and musical family, with some rich influences from singing in church choirs with his aunty and uncle and listening to his dad, a country music fan, play guitar. These influences evolved around Dougy, as he moved consistently from different islands in Indonesa, to Hawaii and then eventually to Australia. Dougy's move to Downunder started him out as a portrait drawer at $25 a pop, or singing a tune for your loose change in downtown Melbourne.
Dougy eventually ended up working at the same retail store as Toby. Dougy had thought of starting a band for years and after a few months of boring work hours and finding out Toby was a drummer and a walking musical dictionary, the first band practice began, minus a bass player. In one of the coincedences that the band have come to rely on, Jonny worked a couple of stores down and was called in. He had known Dougy for years, back in the busking days when Dougy first arrived in Melbourne. Jonny, the 13 year old dreamer and son of a missionary, wanted to learn some guitar and dougy helped him out. A brotherly friendship was formed with some sense of common ground, both drawing life from music and their spiritual upbringings, and unaware of the musical union which would be formed 6 years later.
The three of them came together, practised like crazy and played some shows for a year. One, two skip a few (guitarists), ninety nine Lorenzo. An old school friend of Toby's, Lorenzo had been dancing around bands and playing guitar from the age of 12. They bonded over skateboarding, but it didn't take the 2 teenagers long to start jamming covers and writing primitive songs in the garage. Years down the track and in another perfect twist...
Awards
Official Music Video
Attend a recording session
2 x backstage concert tickets
Signed copy of 'Conditions'
Work of Directors Box Sets
Finalist for US$4,000 prize
Videos
No videos found. Try another filter above.
Filmmakers, Cast & Crew
The following creatives participated in this project.
We have not published videos for this project. Stay tuned!
Project Results
Project closed: Nov 9, 2009
Official Selection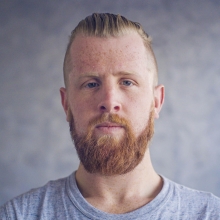 United Kingdom
Submitted 03 Nov 2009
Description
In a world not quite unlike our own, a man seeks human interaction. Compiled from 17,000 stills